24 July 2023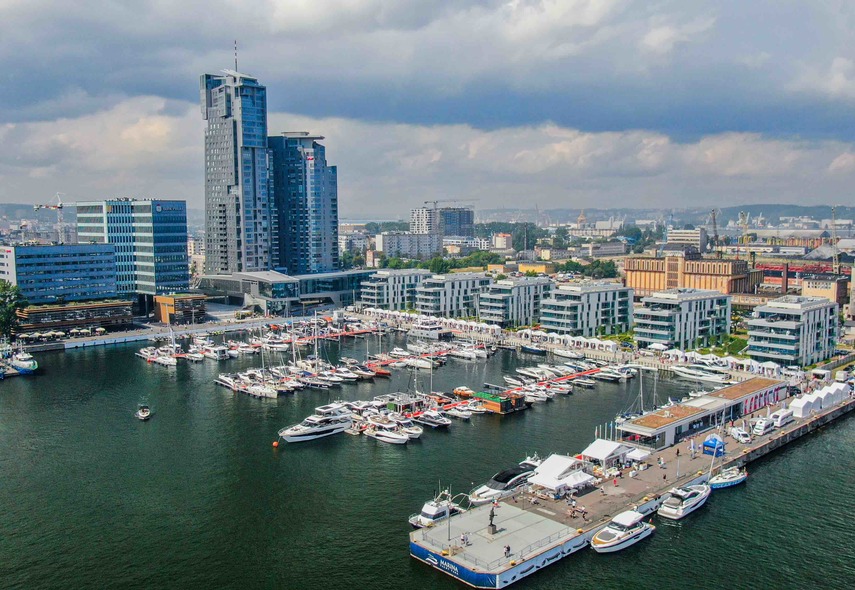 On July 27-30, we invite you to the next edition of the Polboat Yachting Festival, where we will represent the shipyards of which we are the exclusive distributor in Poland and Montenegro: Frauscher Boats, Excess Catamarans, Wauquiez and Tofinou.
At the show, we will have the pleasure to present the Frauscher 858 Fantom Air motor boat, which will have its Polish premiere during this year's event in Gdynia. This boat is from the range of Frauscher Boats, a family-owned Austrian yacht brand, where the tradition of building boats has been passed down from generation to generation for almost a hundred years. Innovation and cutting-edge design are deeply rooted in Frauscher Boats' DNA. It was the Austrian shipyard, to be one of the first in history, to build boats with electric drive, which were allowed to cruise on the lake where the very founder of the Frauscher brand set up his boatbuilding facilities. Currently, the shipyard offers a wide range of motor day-cruisers and electric models that can be an excellent choice for inland navigation in places where diesel-powered boats are impermissible.
The 858 Fantom AIR is an extraordinary day cruiser with a unique design and aesthetics. The boat is equipped with a 320 hp engine, the power of which can be optionally increased to 430 hp. AIR is the open-deck version of the popular 858 Fantom. It offers two lounge areas, two aft sunbathing mattresses attached to the bathing platform and comfortable seating with a cocktail table that can be converted into a large sun lounger.
We are at your disposal throughout the fair on the Frauscher Air 858 at stand A31 and stand 9.
See you at the Polboat Yachting Festival in Gdynia!